Michelle Parma
In loving memory...
Blessed are those who mourn: they shall be comforted (Matthew 5:4).
Tiny Dancer
Michelle in her childhood, waiting for Barishnakov.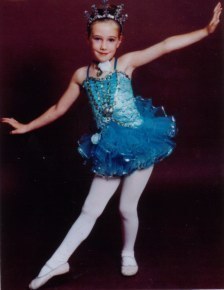 Share Your Story About Michelle
Michelle touched so many lives and brought joy to many people. If you'd like to leave a message for the Parma family- a prayer, special memory, or to share a thought about how Michelle made you smile- please visit the Dallas Morning News.
A Brief History
I was born in Fairfax, Virginia, but my family moved to Dallas, Texas, shortly thereafter, so I consider myself a Texan. By the time I was 3, I was in love with dance, especially ballet. By the second grade, I was studying with the Dallas Ballet Academy. I performed in many classical ballets, including the holiday favorite, the Nutcracker. By 14, I had expanded my dance styles to include jazz, funk, and lyrical and began performing with a company.
In the spring of my senior year of high school, I was chosen to be a Dallas Cowboys Cheerleader! I immediately became a member of the "travel squad" - the small group of Cowboys Cheerleaders who travel to entertain across the nation and abroad. The highlight of my travels was our trip to Korea to perform for USO DOD troops. My small squad of Cheerleaders flew in helicopters to remote areas of Korea to perform for US troops who were stationed at "first alert" posts. During my two years as a Cheerleader, I also attended the University of North Texas.
After two years as a Dallas Cowboys Cheerleader, I moved to Los Angeles. Three weeks later, I was cast as a member of "Road Rules Europe," season three. I continued to live and work in the LA area for two more years doing various TV, theater, video and dance work. Eventually, I tired of the Hollywood scene and longed to return to my home in Texas.
I'm currently jet-setting across the country as an employee of Southwest Airlines. I'm thrilled to be home in Texas and I love hanging out with my family and close friends.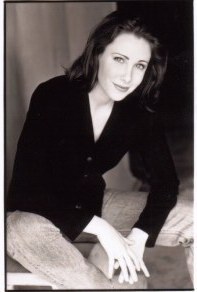 Getting to Know Michelle - The Wrap Sheet
NAME: Michelle L Parma
BUST: Okay, you don't get to know everything.
WAIST: I'd have to check my last bridemaids dress.
HEIGHT: 5'6"
WIDTH: ??
WEIGHT: I never step on a scale.
BIRTHDATE: January 14, 1975
BIRTHPLACE: Fairfax, Virginia
AMBITIONS: ...to stay happy, live life to its fullest, smell the roses along the way, and laugh- A LOT!!
TURN-ONS: When Neil looks at me and tells me he loves me.
TURN-OFFS: People who judge people they've never met; a closed mind; condescending attitudes
FAMILY: Mom, Dad, Nicki, Big Bro, John, and a million wonderful aunts, uncles, and counsins ("million" is only a SLIGHT exaggeration). Then there are a few pets: Maggie, Rocky, Journey, Kitsy, and Fuzz-Fuzz.
I LOVE IT WHEN...: I catch the man I love (that would be Neill) staring at me for no reason at all.
WEAKNESS: Procrastination, unjustified fear, pushing the envelope; I can be too rebellious at times.
PASSIONS: Dance, theater, listening to any kind of live music, spending time with loved ones
LOVE IS...: God- whatever his/her name is to you, the innate goodness of the human spirit.